Personal Hand Made Gemstone Prayer Mala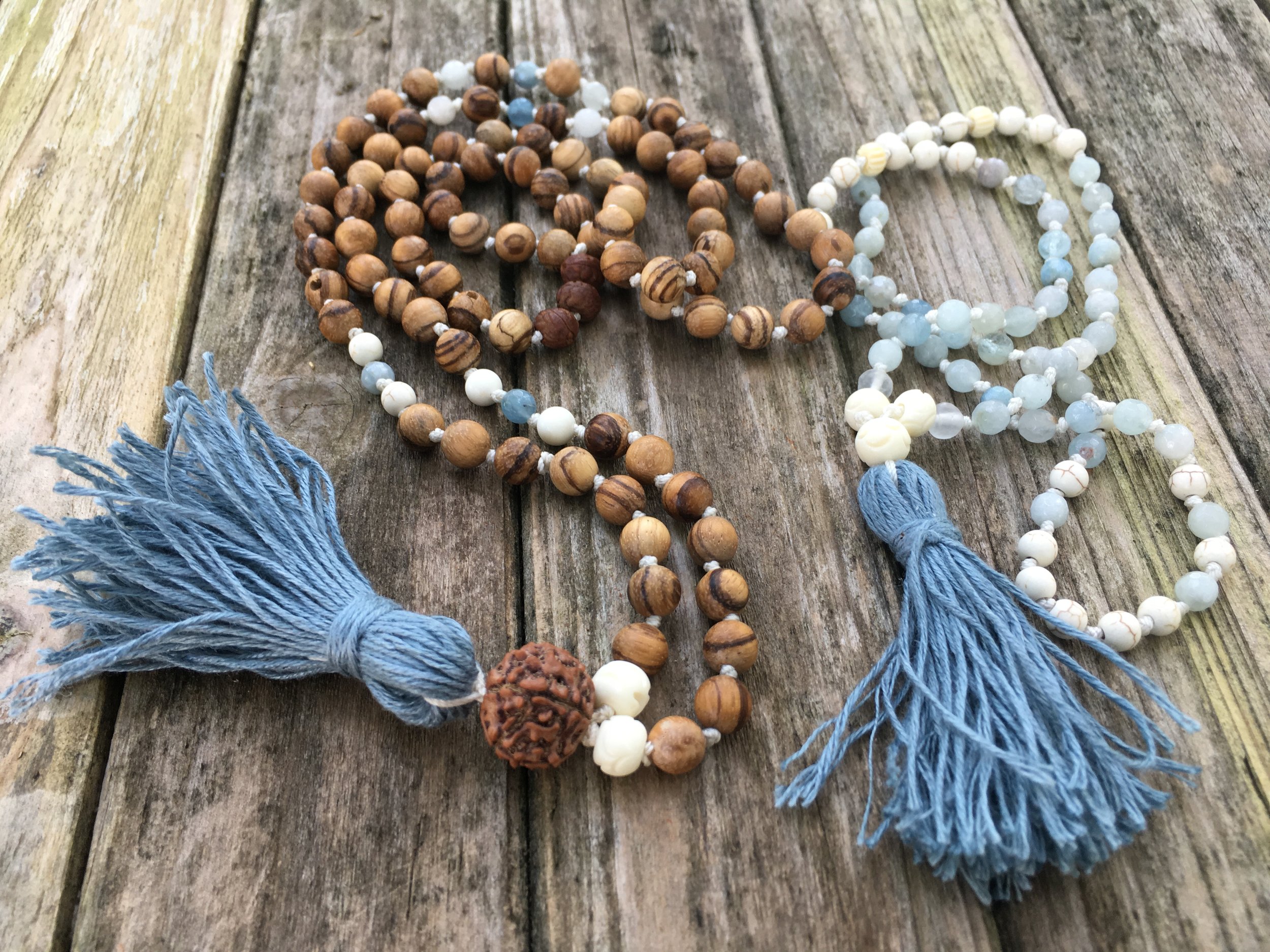 Personal Hand Made Gemstone Prayer Mala
My handmade with love Mala's are each one of kind and are different than anything you will ever see. Every bead is knotted with a magnified field of love and intention. Before I begin, we discuss present challenges and intentions finding the gemstones that will support the wearer the best.
I can make these for adult, child and baby. Even teething necklaces made of wood, seeds and gemstones for momma to wear and baby to chew. Let me know your idea.
I can also create bracelets and smaller malas for children. Bracelets can be done creating a set of 3. Or one long piece that can be wrapped 3 times.
Price may vary depending on gemstone choice. Please note that I use high quality organic cotton and silk for tassles and use beautiful high vibrational gemstones. All are made with bodhi seeds and a rudraksha bead, unless asked otherwise. Each are completely unique to the individual and guided by intuition channeling the wearer and their highest vibrations.